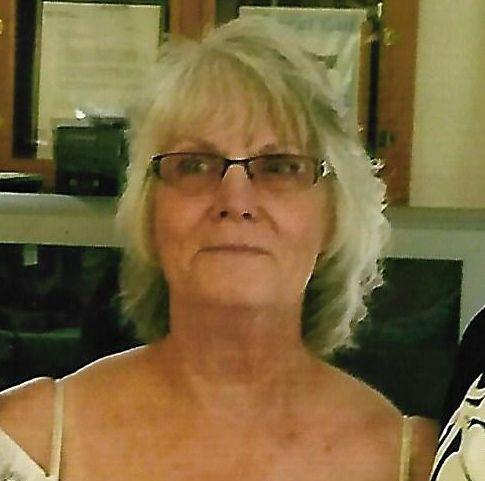 Piffard/Hemlock: Marcia went home to be with the Lord on December 31, 2019 at age 78. Predeceased by her first husband Garren Sparks, her parents William and Vera Morgan, and sister Carol Tette. Survived by her loving husband Jerry Metz; children, Doug (Dan Nichols) McDaniel of Buffalo, Leslie (Bob) Bradfield of Livonia, Alison Freeman of Lima, Elizabeth (Kevin) Lopez of Livonia; grandchildren, Timothy Butterazzi, Amy (Mark) Fox, Adam Scheffler, Embry Freeman, Danielle Freeman, Erin Freeman, Anthony (Kristy) Teed, Ashley Teed, and Nicholas (Stephanie) Teed; 9 great grandchildren; siblings, Marilyn Ellis, Richard Morgan, William Morgan, and Cheryl VanKuren. Marcia is also survived by many nieces, nephews, cousins, and dear friends.
Marcia's love for her family was only pale in comparison for her love for the Lord. Her strength that she drew from her faith was immeasurable and that faith gave her a heart for reaching out to so many people, she reached out to and ministered to family, friends and the complete strangers that she crossed paths with. She had a passion for gardening that turned her into a composting machine, it was extremely hard to throw anything away in the garbage that could be used as compost, it became a game. She was also known as a fitness fanatic; it wasn't at all uncommon to hear her running on her treadmill in the basement while listening to worship music. Up until this last summer it wasn't out of the ordinary to see her chasing her GREAT grandchildren in the back yard. Marcia had no profession of perfection but she constantly would strive to be a better person than she was the day before. It is hard to think of Marcia and not come away with a feeling of love, her smile lit up the room, she was a strong, determined and gifted woman who has passed those traits down through her children and to her grands. She is much loved and much missed.
Family and friends called on Thursday, January 2, 2020 from 4-7pm at the Kevin W. Dougherty Funeral Home Inc., 21 Big Tree Street, Rte 20A, Livonia, NY where Marcia's funeral service was held at 10am on Friday, January 3, 2020. Burial will be held privately. In lieu of flowers, memorial contributions may be made in Marcia's memory to Livingston County Hospice, 2 Murray Hill Drive, Mt. Morris, NY 14510.
To send a condolence or share a memory please visit: www.doughertyfuneralhomes.com
(585) 346-5401