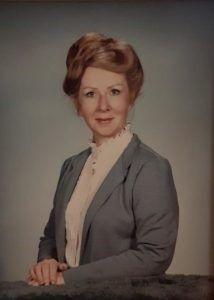 Brighton: At age 84, Martha passed peacefully away Sunday, September 5, 2021. Born in Wrights, in McKean County Pennsylvania on March 13, 1937, the second daughter of Mary (Cook) and Ralph Nelson. She had resided in Brighton, living with her daughter for the past 5 years, having moved there from Port Allegany. Martha was a graduate of Port Allegany High School, class of 1954.
A gifted musician, she co-owned a music store in downtown Port Allegany, soon after high school, and taught piano lessons for many decades, bringing the love of music to hundreds of students.
She was a newspaper reporter, photographer and columnist, retiring approximately 7 years ago. She served all who read the Buffalo Courier Express, Olean Times Herald, Wellsville Daily Reporter, and the Port Allegany Reporter Argus with intelligent and insightful reporting about the events in their communities. Martha was a member of the AHRC in Allegany County and was passionate about bringing inclusion into the lives of disabled individuals. She was also involved in the Democratic Party, including assisting with the campaigns of many candidates. An artistic, creative person, she was a partner in the Lumen-Essence Stained Glass Studio, and her sketches assisted with bringing many beautiful stained glass lamps and windows to life, including windows in churches in Olean and Port Allegany. In her later years, she opened her home to people who needed shelter or a room to rent, and also helped to deliver Meals on Wheels. Martha was also a member of Port Allegany Planning Commission, Garden Club, the Senior Center and the Portage Valley Cemetery Association. Recently, she greatly enjoyed keeping in touch with people online, via Brighton Next Door, Facebook and similar sites.
She is survived by her children, Dona Joi Freeman, and Nelson Wade (Shelley) Jewell, and step-son Tristan Speeth, grandchildren Michael (Danielle) Jewell, Alyssa Jewell, Samantha (Ravi) Jewell, and Jewell Freeman. She is also survived by her sister Sylvia and brother-in-law Mahlon Davenport, nieces Susan (Ed) Harper, Carey (Barry) Boyer, and John Davenport. She will also be remembered by several cousins and many friends.