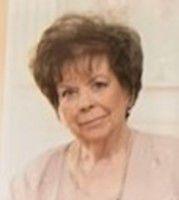 Avon: January 19, 2020 at age 89. With profound sadness we announce the passing of Patricia, our loving and devoted mother. She was a friend to all whose lives she touched. She is survived by her children, Nancy (Dan) Merritt of West Henrietta, John ìJackî (Elise) Steele, Jr. of Avon, Jennifer (Kirk) Lagonegro of Avon; grandchildren, Ashley, A.J., Andrew Rose, Allissa Merritt, John III, Lily Steele, Colleen and Sean Lagonegro. Pat was predeceased by her loving husband of 55 years John David Steele, Sr.; parents John and Lela Keenan; brother, John Keenan; sister, Eileen Halpin.
A native of Lima, NY, Patricia received her bachelorís degree in Education from SUNY Geneseo in 1953. For over 35 years she enjoyed a successful teaching career in the Rochester City School District. She was a member of the Rochester Retired Teachers Association. Her retirement years included travel, gardening, and most importantly spending time with her family.
Calling hours were held Thursday, January 23, 2020 from 3 - 7 pm at the Stephenson ñ Dougherty Funeral Home 350 Genesee Street, Avon. Friday, January 24, 2020 at 11 AM her Funeral Mass was held at St. Rose Church, Lima. Interment St. Rose Cemetery, Lima. In lieu of flowers memorials may be made to Lollypop Farms 99 Victor Road, Fairport, NY 14450, Livingston Co. Hospice 11 Murray Hill Drive, Mt. Morris, NY 14510, or Focus on the Children, PO Box 31, Caledonia, NY 14423.
To share a memory or send a condolence visit stephensondoughertyfuneralhome.com