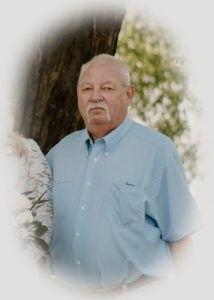 Rush, NY: November 15, 2020 at age 72 years. Ron was born on October 7, 1948 in Rochester, NY to the late Leslie and Victoria (Kucharski) Faugh. Survived by his wife of 51 years, Sally (Goff) Faugh and children; Jeffrey Faugh (Beth Stanton) and Stacey Faugh both of Avon; grandchildren Victoria Faugh, Morgan (Zack) Merica, and Bryce Stanton; brother Robert (Linda) Faugh; sister-in-law Gail Moynihan; and many nephews, cousins, and friends.
Ronald was a 1967 Rush-Henrietta graduate. During high school and after, Ron worked for the Bouroughís Corporation, as a ìPressmanís Helper.î Ron was drafted into the United States Army and served his country honorably between 1969 and 1971. In March of 1969, he and his wife Sally were married.
Soon after his discharge, he began working for the Rochester Fire Department. Ron worked for thirty-two plus years before retiring from the Rochester Fire Department in June 2003, at the rank of Fire Captain/Station Commander. During his time with RFD, Ron helped lead the departmentís fire academy, arson investigation, communications units, as well as serving as the RFD Health and Safety Officer. Under his leadership, the crew he oversaw received the departmentís Outstanding Service Award for three consecutive years.
Ron is much more than just a firefighter. He spent many years sharing his experience, knowledge, and passion with others in a variety of ways. Ron served as a Monroe County Fire Instructor, New York State Fire Instructor, and Cornell University Farm Medic Instructor. Ron also traveled around the United States teaching the ìTEAM Commandî concept as a Public Safety Critical Incident Management Instructor.
Prior to and while working for the Rochester Fire Department, Ron committed himself to volunteering in his community. Ron was a 52 year member of the Rush Volunteer Fire Department. Ron had held each rank as he climbed the ladder within the organization. His volunteer work included time spent as Lieutenant, Captain, Assistant Chief, and Chief of the Department. In addition, he served as a member of the Rush Fire Department Board of Directors and Town of Rush Board of Fire Commissioners
Ronís civic-minded service also has included time well spent as a member of the Rush Zoning Board, Assistant Director of the Town of Rush Civil Defense, and Assistant Fire Marshal for the Town of Lima. His impressive volunteer service was recognized with a Presidential Point of Light Award from President George H. W. Bush. That distinction was given in recognition of his work helping inner-city youth consider a career as a firefighter.
Ronís public service will be sorely missed but his sense of community service does live on in his children and grandchildren.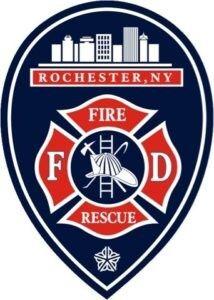 Family and friends may call on Saturday, November 21st, from 1-5pm at the Kevin W. Dougherty Funeral Home Inc., 21 Big Tree Street, Rte 15 & 20A, Livonia, NY. Ronís Memorial Service, with military honors, will be held privately on Sunday at the Rush United Methodist Church, Rush, NY. In lieu of flowers memorial contributions may be made to the School of the Holy Childhood, 100 Groton Parkway, Rochester, NY 14623 or a charity of your own choice.
To send a condolence or share a memory please visit: www.doughertyfuneralhomes.com
(585) 346-5401