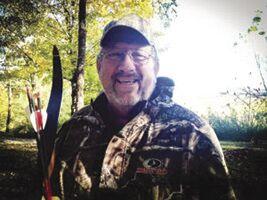 Bloomfield: At age 73, Tom passed away on Friday, July 24, 2020 at his home in Bloomfield. He was born in Kenton, OH, to the late; Floyd and Shirley Jackson. Survived by his children; Laura (Jay) Helker of Bloomfield, NY, Courtney (Shane) White of Ft. Wayne, IN, Daniel (Emily) Jackson of Cheyenne, WY, his grandchildren; Owen Helker, Natalie Helker, Andrew Weber, Jamar White, Finn Jackson, his sister; Dixie (Dale) Epps of Grass Valley, CA and brother Tim Jackson of Mountain Home, ID., along with his long time former spouse and best friend; Sally Jackson of Stuart, FL.
Tom was the ultimate finder of deals, he had a passion for archery, and there was no bass he couldn't catch. His love for bargains and the outdoors is shared by his children†and grandchildren. He will be sorely missed.
In keeping with Tom's wishes, there will be no formal funeral service taking place at this time.
To share a memory of a condolence, please visit: www.doughertyfuneralhomes.com
(585) 346-5401