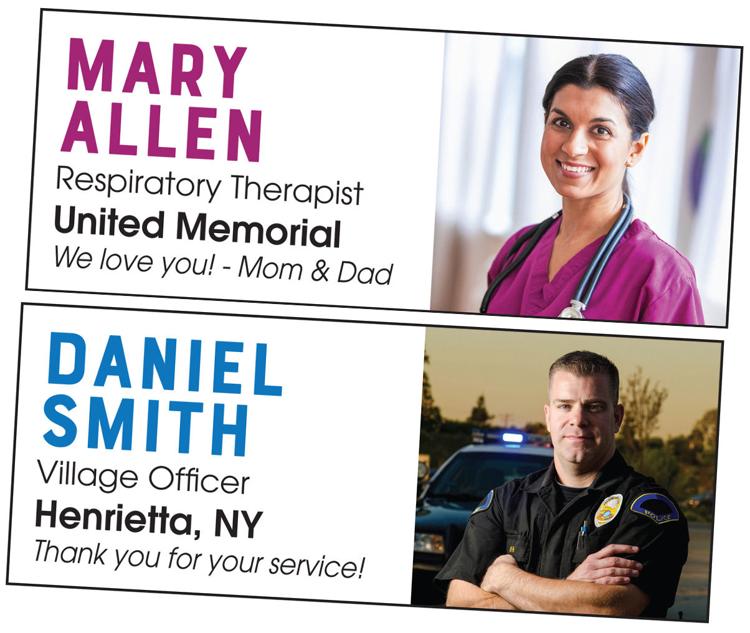 We're welcoming more submissions for an upcoming edition in July. 
Showcase Your Own Hometown Hero for free!
Join us as we honor the dedicated first responders, front line workers, teachers, nurses and all those who make our community a better place! You get a 2 column x 1.5" color ad goes in all editions & includes a photo, title, place of employment and a line of thanks!